It's Christmas! What's on this December in our region
It's the most wonderful time of the year! To celebrate all the joys of the season we've rounded up a few of our favourite things to do during December in the local area…
What's On…near Cams Hall (and a little further afield)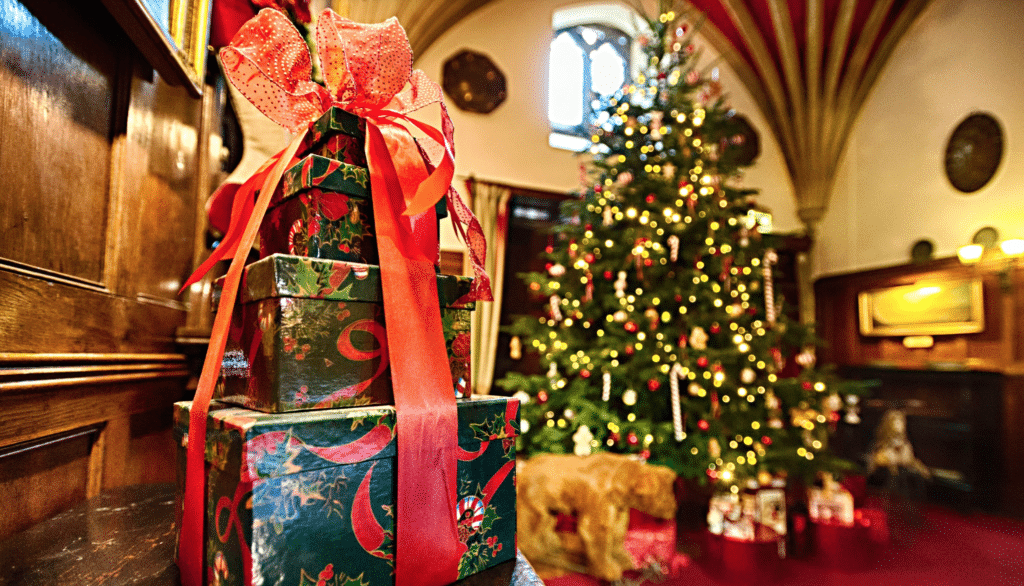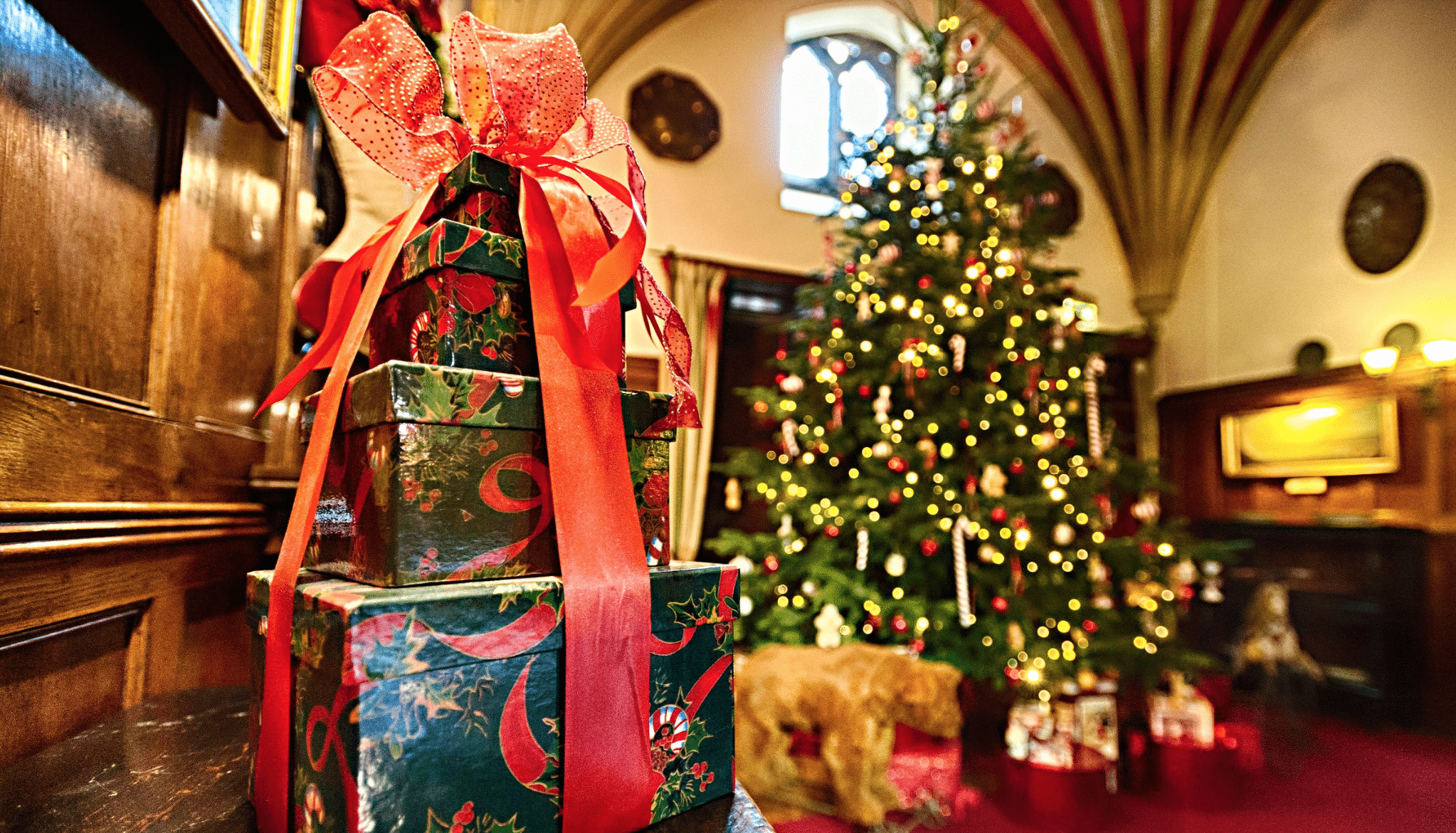 Artisan Collective Market, Beaulieu  – 10-12 December
Explore the festive winter wonderland, full of gifts to fill those Christmas stockings and delicious food and drink producers to discover. The Fair will be full of unique makers, designers and producers. Eat, drink, shop and be merry all against the backdrop of the gorgeous grounds of Beaulieu and the Palace House, festooned with lights and sparkle – the perfect festive celebration!
Find out more: https://www.artisancollectivefair.co.uk/beaulieu/the-artisan-collective-fair
Breakfast with Santa at the Spinnaker Tower – until 24thDecember
Join Santa and his elves at the top of Spinnaker Tower in Portsmouth this Christmas. Children can write their letters to Santa and pop it in the post box, before meeting the man in red for a photo and receiving a special gift. Breakfast with Santa includes access to the incredible Sky Walk, with mind-blowing 360° panoramic views. Two breakfast sessions are available: 9am and 10:30am. Both sessions include 45 minutes for breakfast with Santa, followed by unlimited time to enjoy the views.
Find out more: https://www.spinnakertower.co.uk/events/event/breakfast-with-santa/
Christmas at Garsons Garden Centre, Titchfield – all month long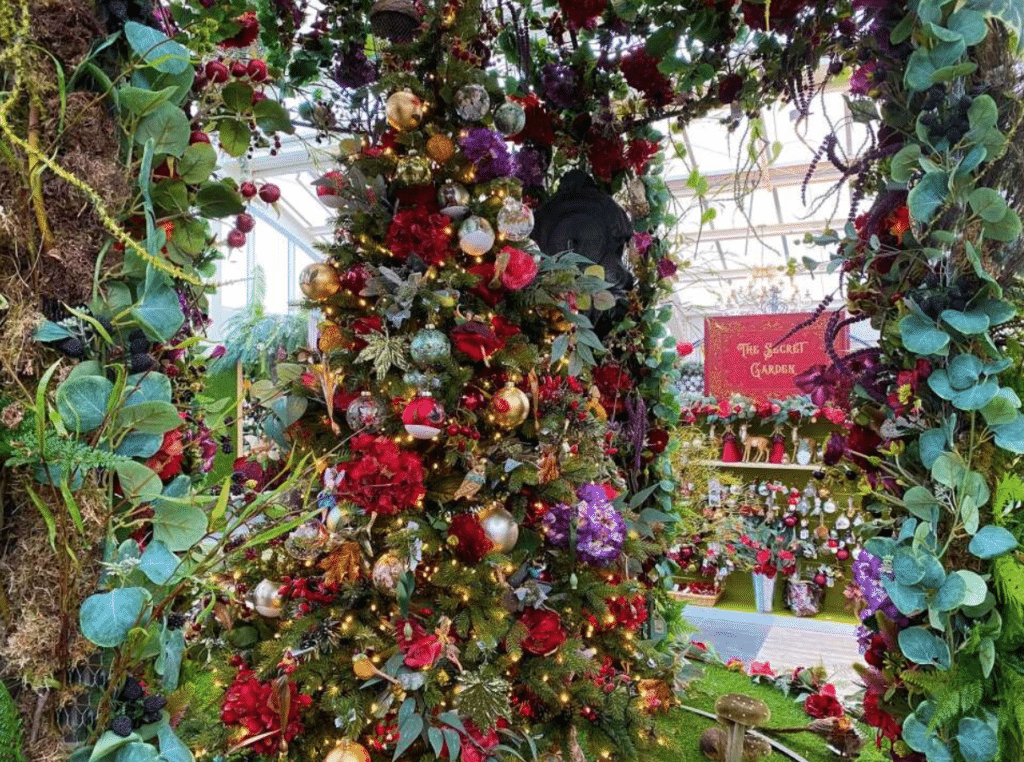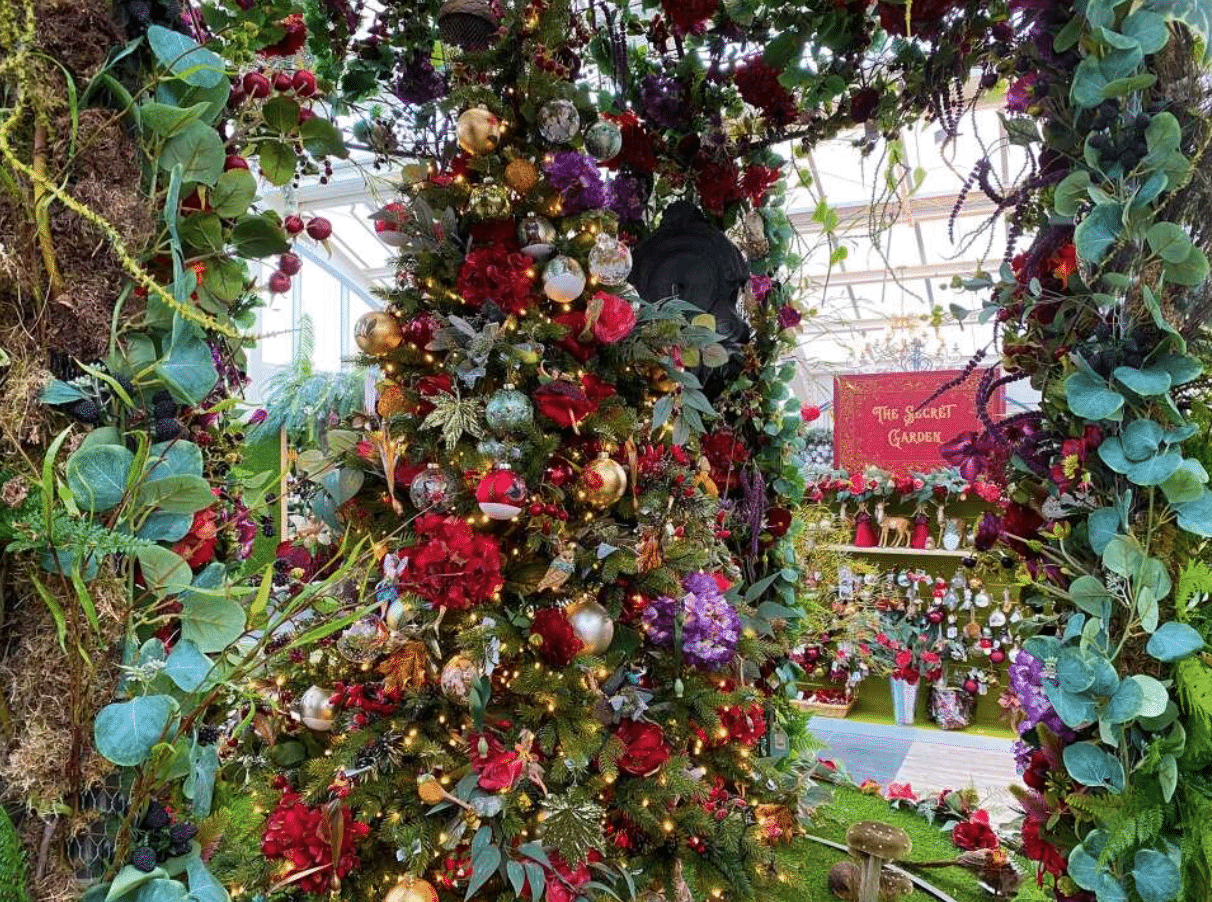 A Dickensian delight! Be transported into the works of Charles Dickens, take a wonder down the lanes inspired by his much-loved stories and characters; Pickwick Street, Brownlow Borough, Copperfields, Fagin's Way, Little Dorrit Drive, Cratchit Copse, Curiosity Corner and Pip's Place. Shop for gorgeous decorations, Christmas trees and wreaths, and delicious goodies from the Farm Shop.
Find out more: garsons.co.uk/christmas-at-garsons
Keydell, Waterlooville – all month long
Keydell is known for having one of the biggest and best Christmas shops and displays in the south. Visit the showroom and shop for incredible decorations for both the inside and outside of your home. Packed with a choice of 20 colour themes, tinsels, trees, garlands and ribbons, as well as an impressive lighting area. You are sure to find the perfect style for your home.
Find out more: keydellnurseries.co.uk/christmas
Steam Illuminations at the Watercress Line – until the 2ndJanuary
A little further afield, but definitely worth the journey, the Steam Illuminations on the Watercress Lineat either Alresford or Alton, feels like the Polar Express. Marvel at an incredible LED light show whilst chugging along in a steam train on a roundtrip journey. This year there's a brand-new magical snow experience. Be sure to take some pics of this mesmerising experience – 10 miles of pure Christmas magic.
Find out more: watercressline.co.uk/steam-illuminations/
Gunwharf Quays Christmas Village – until January
Sunday-Wednesday 10am-6pm and Thursday-Saturday 10am-8pm.
Gunwharf Quays Christmas Village is a traditional European style-market with craft and gift traders in wooden chalets selling all the best Christmas gifts. Surrounding the village are rows of snow-covered Christmas trees along with selfie spots using giant Instagrammable festive decorations.
The highlight is the 22.5-metre-high Giant Observation Wheel, providing spectacular views of Portsmouth's harbour, plus traditional carnival rides and a festive carousel.
Refreshments are available from the festive Alpine Lodge Bar. Imported from Germany, the bar will serve warm spiced mulled wine, as well as beers and lagers from local and imported breweries. There's also the Pyramid Swing Grill serving traditional, high quality, German Bratwurst sausages.
Find out more: gunwharf-quays.com/articles/visit-our-christmas-village